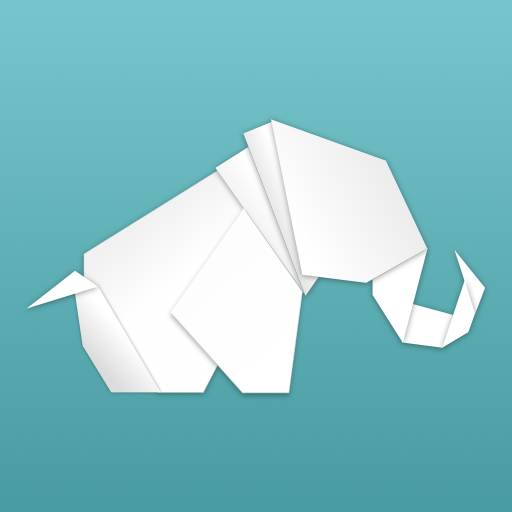 Wordigami
Developer
Yargies Games
Based in Montreal, Canada
Release Date
January 22, 2017
Platforms
iOS
Android
Website
http://wordigami.com
Regular Price
Free
Summary
Can you solve this fiendishly tricky word game? Wordigami is a fun and original word game where you're challenged to rearrange letter tiles into a grid that spells a common word along every row and column. It's an addictive puzzler, and with 290 levels of increasing difficulty, it will keep you entertained for a long time.
Description
Wordigami is the third game from Yargies Games. Our first two games were small word games for iOS. For our early games, we took the addictive and fast-paced gameplay of endless runners and melded it with classic word games, such as word search and word scramble. Wordigami is the culmination of our experience and is our most ambitious project yet.
The first thing you might notice about Wordigami, is the slick and clean design. The name, Wordigami, is a portmanteau of word and origami. The ancient Japanese art of paper folding was an inspiration for the design. As you play through the game you must progress through stages of increasing difficulty. Each stage is named after a popular origami model, from the easiest stage, a windmill, to the hardest stage, an elephant.
Wordigami brings fresh new gameplay to the word game genre. To solve a level in Wordigami, you must rearrange a scrambled grid of letters so that each row and column spells a common word. Words must be spelt left to right, and top to bottom. You rearrange the letter tiles by dragging a tile towards an adjacent tile, which results in them switching places. You can do this horizontally and vertically, but not diagonally. Each level can be solved in a certain amount of moves. The early levels can be solved in one move, but it soon gets tricky and will really exercise your brain.
There are 290 levels that are divided into 15 stages. The grid sizes vary from 3x3 to 5x5. It may start out easy, but it gets fiendishly difficult. If you get stuck you can use a hint. You start with 15 hints, which can be used to either make a move for you that'll bring you closer to the solution, or reveal a letter location in the solution. When you finish a stage you earn bonus hints. Hints are also available as in-app purchases.
Videos
Official Trailer
YouTube
Images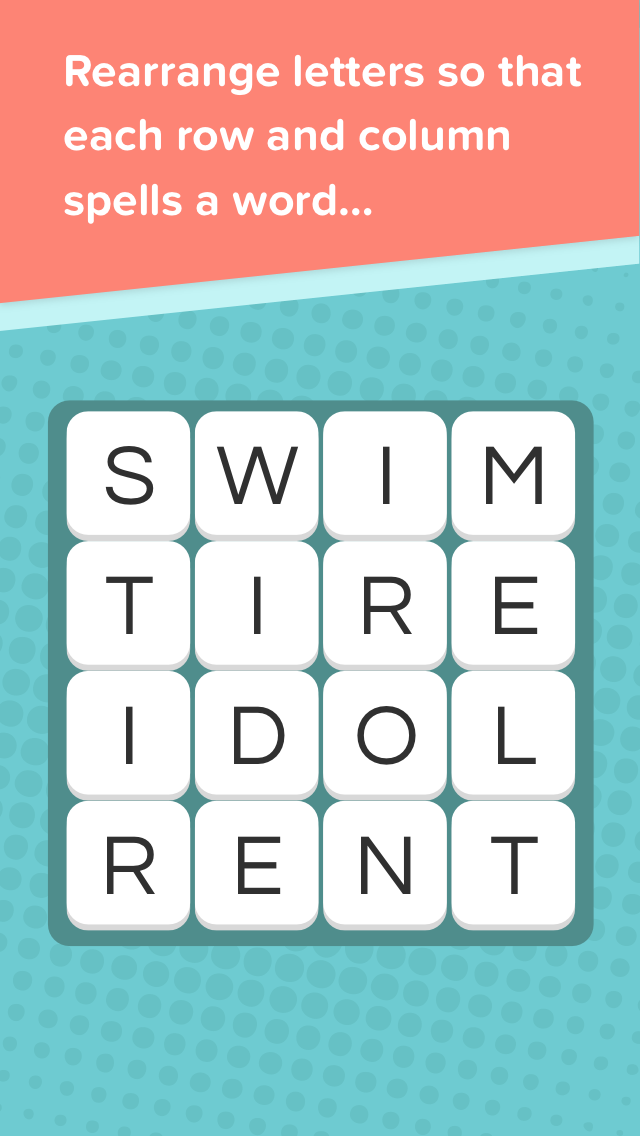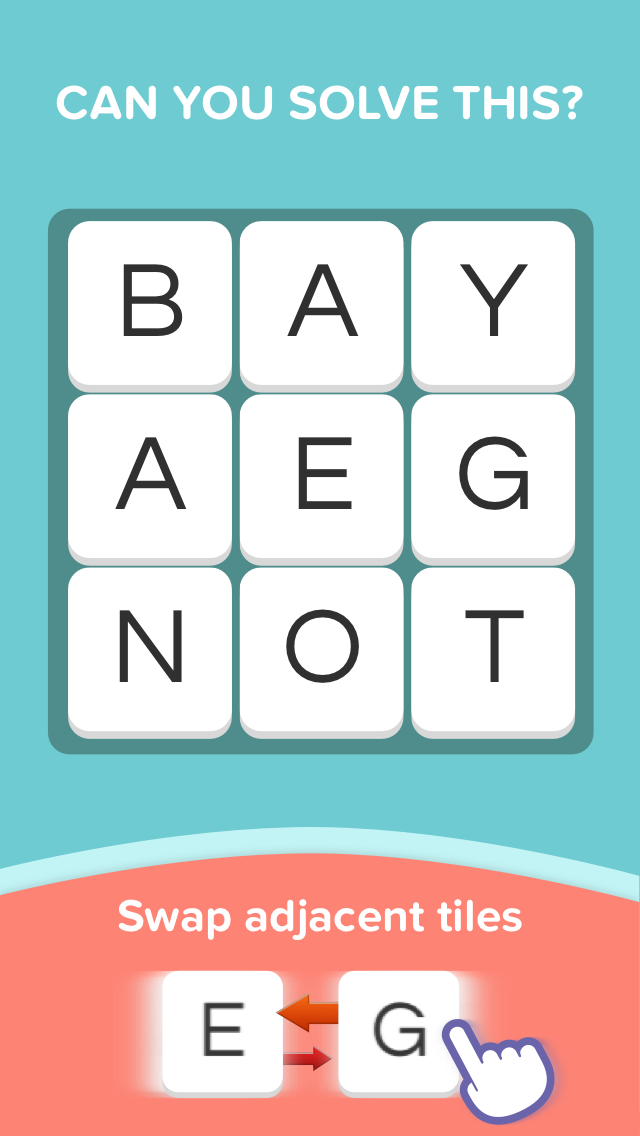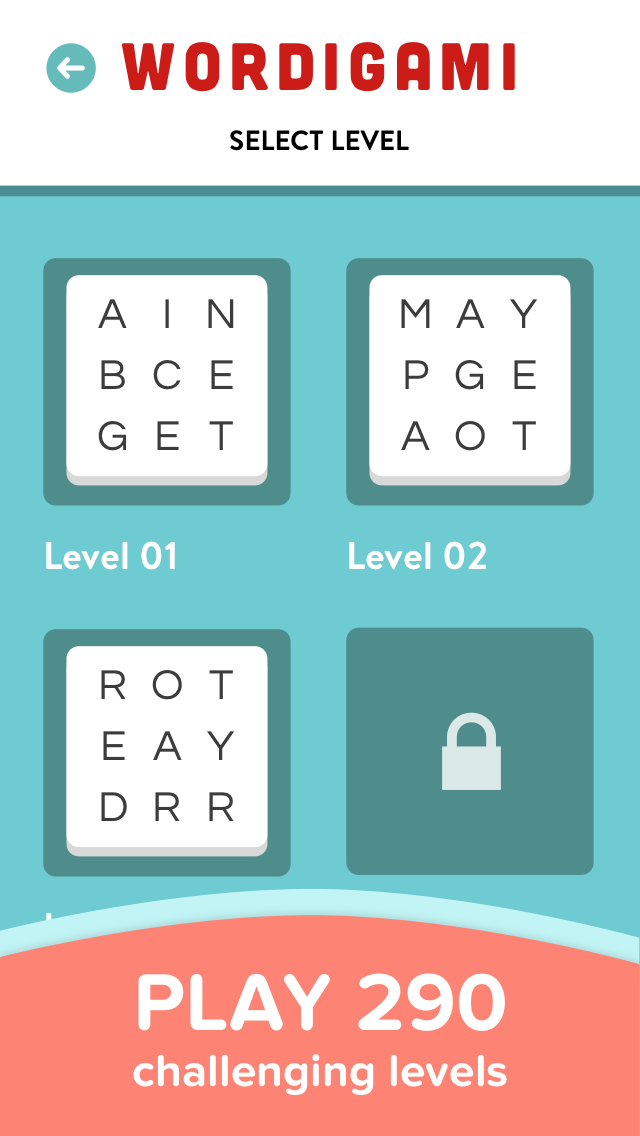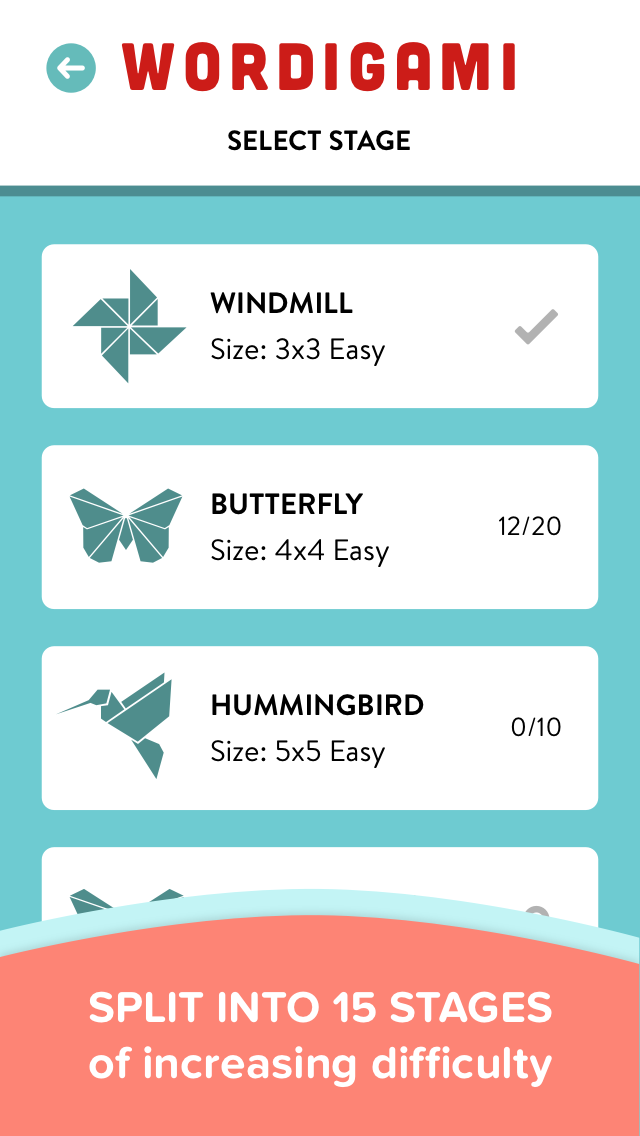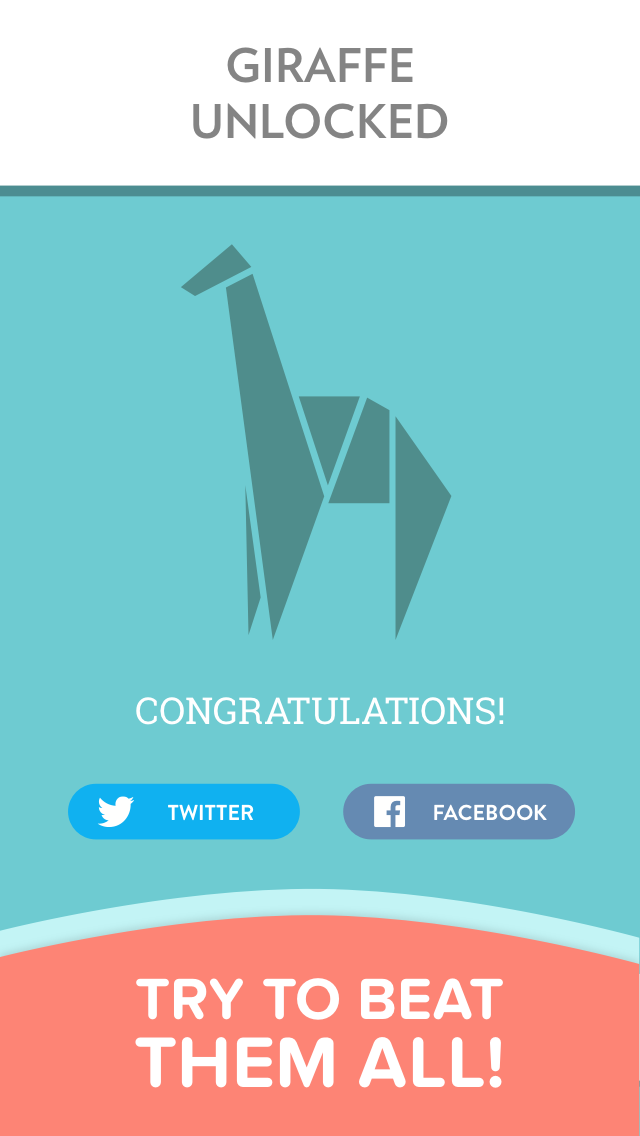 Company
Yargies Games is a one man studio based in Canada that creates fun and original mobile games that make you think.
Website: http://yargies.com
Contact
Inquiries
Kenji Wellman
hello@yargies.com
Facebook
http://facebook.com/YargiesGames
Twitter
http://twitter.com/yargies