Jan 22, 2017
It's 2017 and a great way to start the new year is with a new game. After months of hard work, my game "Wordigami" is finally out! It's free and available on the App Store here, and Google Play here.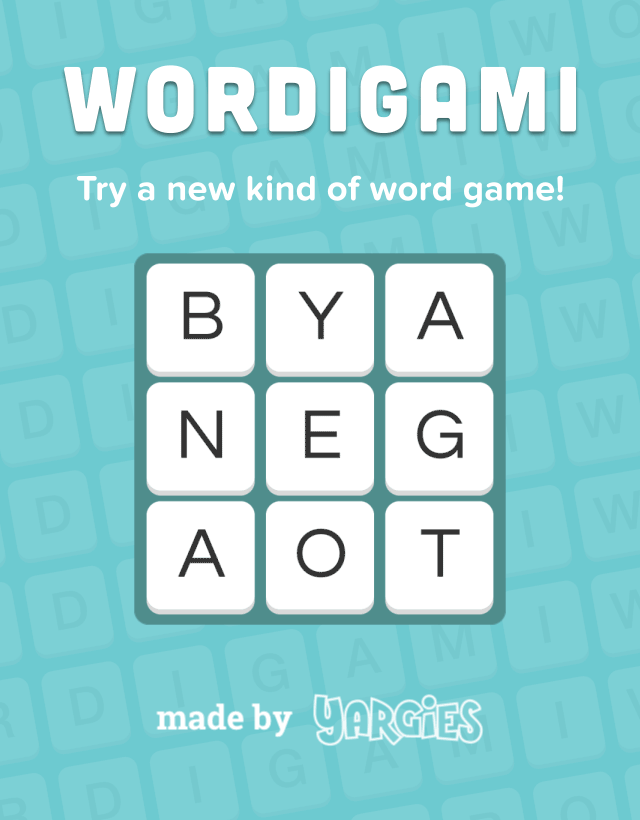 Wordigami is a fun and original word game where you're challenged to rearrange letter tiles into a grid that spells a common word along every row and column. It's an addictive puzzler, and with 290 levels of increasing difficulty, it will keep you entertained for a long time.
One thing I learned in 2016 is how hard it is to make games. It takes a lot of perseverance, especially when you're dealing with weird platform bugs on Android (ugh). I'm really proud of Wordigami, it's my first good sized game, and it's a fun and original game.
The new year should bring several new games from me. I'm really excited about 2017, but right now I'm focused on updating and growing Wordigami. So check it out, download it, rate it and share it. It would mean a lot to me :)